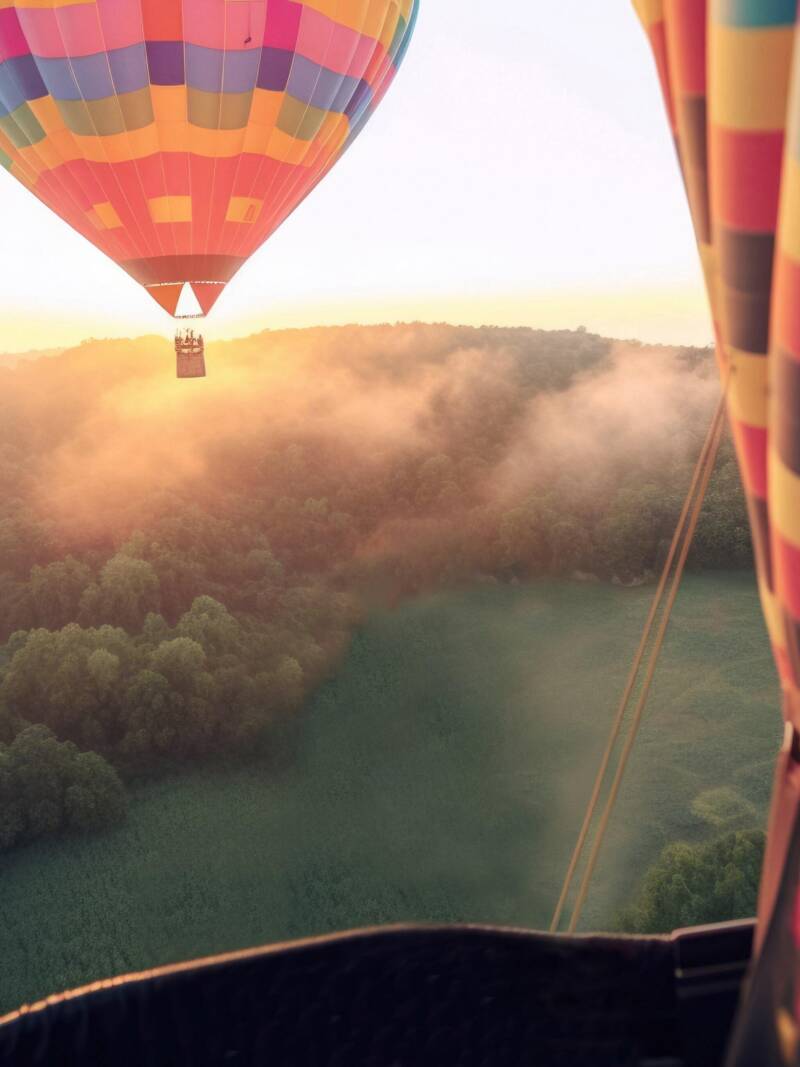 Unlock Your Leadership Potential with Our Exclusive Leadership Program
Develop the essential leadership skills every new and aspiring manager needs with Facet's Breakthrough Leadership Program.
A modular program designed for
new and
aspiring
leaders.
Facet's Breakthrough Leadership Program is a twelve-week course designed to develop knowledge and skills to create effective managers and leaders.
Participants will embark on an unrivaled learning journey using a variety of digestible module-based learning techniques including virtual group sessions, 1:1 coaching, interactive discussion boards, and educational videos with an inclusive community of professionals. With a time commitment of ninety minutes per week, participants will be able to effectively learn new material without interfering with their work productivity.

How You Will Benefit
Unlock a Transformational Journey in Leadership with Our Program:
Boost Your Confidence
Embark on your managerial journey with newfound self-assurance, ready to conquer challenges and inspire your team.
Master Change Management
Develop the ability to not only navigate but thrive amidst change, seamlessly making well-informed decisions that drive progress.
Tailored Leadership
Acquire the skills to customize your leadership style, ensuring it aligns perfectly with the unique developmental needs of your team members.
Navigate Diversity with Ease
Cultivate the flexibility and adaptability essential for effectively leading diverse workforces, fostering an inclusive environment where every voice thrives.
Ignite Motivation and Collaboration
Foster a dynamic and collaborative atmosphere that sparks team spirit and drives motivation to new heights, amplifying overall productivity.
Guided Leadership
Learn the art of providing precise guidance and unwavering direction, becoming the compass that leads your team to success.
Equip for Peak Performance
Arm your team with indispensable resources, enabling them to consistently deliver peak performance and exceed expectations.
Join our program and embark on a journey that will transform your leadership approach and unlock a realm of professional possibilities.


"The breakthrough leadership program was a rare opportunity to connect with peers and facilitators that gave us tactical, personalized advice on how to navigate the complexities of the workplace."
"Thank you for the enlightening and challenging opportunity. It really allowed me to take the appropriate steps to further my career."
"Thank you to our amazing facilitators for their validation and encouragement. I'm forever grateful and hope our offsite is not just a moment, but a movement."
"Your session was amazing! Thanks again for everything."
"This has been one of the most beneficial experiences of my career. It brought me out of my comfort zone, challenged me, allowed me to meet new people and gain exposure."
Unlock Excellence:
Your Path to Managerial Mastery
Embark on a Journey of Professional Growth through Our Thoughtfully Crafted Curriculum:
Mastering Managerial Performance
Immerse yourself in six pivotal areas meticulously designed to elevate your managerial performance.
12 Weeks to Transformation
This immersive program spans twelve weeks, requiring just ninety minutes per week, ensuring minimal disruption to your professional commitments.
Dynamic Peer Engagement
Participate in vibrant group discussions, fostering a platform for meaningful exchanges of challenges, insights, and collective wisdom among peers.
Self-Awareness and Collaborative Dynamics
Gain profound insights into your own preferences and their profound impact on collaborative dynamics. Our comprehensive self-assessment opens the door to transformative self-awareness.
Auditing Key Competencies
Conduct thorough self-audits across vital competencies, including performance management, technology integration, coaching acumen, diversity and inclusion proficiency, effective delegation, and global awareness.
Proven Coaching Framework
Acquire a battle-tested coaching framework tailored to surmount behavioral obstacles. Learn the art of conducting impactful delegation conversations, seamlessly translating newfound knowledge into your immediate work environment.

Empower Yourself to Lead with Confidence and Finesse Through a Curriculum That's Uniquely Tailored for Your Success.
Enrollment Details
Program Start Date: October 11, 2023
Program Duration: 12 Weeks


How to Enroll
Secure Your Spot in the Breakthrough Leadership Program:


1. Consultation
Upon receiving your interest, our team will schedule a personal consultation to understand your goals, expectations, and ensure the program aligns with your needs.

2. Confirmation and Payment
Following the consultation, you'll receive a confirmation email with all the program details. Make your secure payment to officially secure your spot in the program.

3. Welcome Package
Once your payment is received, you'll gain exclusive access to our welcome package, which includes essential information, resources, and guidelines to prepare you for your transformative journey.


Limited Spots Available
To ensure personalized attention and interaction, we have a limited number of spots available. Don't miss this opportunity to invest in your leadership growth.




Program Investment
Investment for the Breakthrough Leadership Program is $3275
(Discount for multiple registrants)

ENROLL NOW


Frequently Asked Questions
Who is the Breakthrough Leadership Program designed for?

The program is tailored for aspiring and new managers who have between one to three years of experience in overseeing and managing teams. If you're looking to enhance your leadership skills and drive your career to new heights, this program is designed for you.

What is the duration of the program?

The Breakthrough Leadership Program spans a duration of 12 weeks, offering a comprehensive learning experience over this period.

How much time do I need to commit each week?

We understand your busy schedule. The program requires just 90 minutes per week in the classroom, with another hour of self-directed study and reflection, allowing you to gain valuable insights and skills without compromising your work productivity or life balance.

Will I receive a certificate upon completion of the program?

Yes, participants who successfully complete the Breakthrough Leadership Program will receive a certificate of completion, recognizing your commitment to enhancing your leadership skills.
Invest in your future as a successful leader today.
Ready to embark on this transformative journey?
Enroll Now